DNS
Table of Contents
The Setup
Authoritative DNS with DNSSEC and 0 on-disk signing keys.
Overview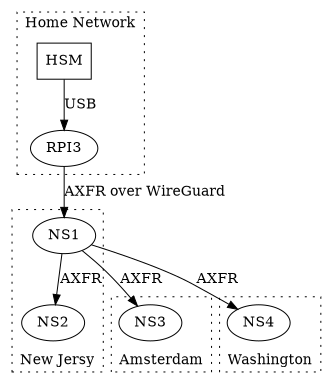 Devices, Services and Software Used
Knot DNS
Kont is a feature packed DNS server that allows one to very easily configure DNSSEC.
It provides automatic DNSSEC key management on disk OR on a HSM like the one mentioned here, automatic handling of the serial number for a given zone and many other awesome features!
Glossary
Defenitions
AXFR

DNS zone transfer.

HSM

Hardware Security Module.